DKV is the singular unparalleled free zone, which is committed to intricate discipline of human asset oversight, the art of skillful profi tuition, and the acquisition of enlightening educative cognition. It was originally formed in 2003 by eminent and visionary TECOM conglomerate. This remarkable zone ardently strives to cultivate, nurture, and refine the abundant aptitude reservoir within this geographical domain, with the primary goal of propelling the United Arab Emirates towards the prosperous status of a knowledge-driven economy. With an extensive and diverse consortium of more than 450 esteemed business partners, DKV ceaselessly endeavors to solidify its reputation as an unwavering, and dependable corporate collaborator, as well as a central hub of unparalleled aptitude for dynamic business expansion and evolution.
To register a firm in DKV a minimum authorized capital of €12,170 will be required.
DKVwas established under the leadership of His Majesty Sheikh Mohammed bin Rashid Al Maktoum with the aim of cultivating Middle Eastern destinations. With the imperative to serve the realm of education and skill advancement, DKV has altered into a peculiar unrestricted zone exclusively committed to fostering human resource growth and achieving excellence in learning.
Advantages of setting up a business in the DKV 2023
total alien stewardship.

entire corporate/personal revenue levy exception for 50 years.

100% reinstatement of assets and gains.

Zero customs duty on goods and services.

Optimal organization ambiance for attendees..

Renowned vicinity, divisional and worldwide participants.

Round-the-clock visa assistance and financially rewarding activities.

Straightforward process framework.

Entry to mental laborers via expedited migration procedure.
Varieties of entities
LLC

Constituted as an autonomous legal entity, established with creators encompassing distinct soles and/or legal entities.

Offshoot

A branch is a division of a business that is legally dependent on its parent company.

Solo operator

May work on his or her own account, offering products or services on his or her own behalf.
Permitted activities for establishing a company within Dubai Knowledge Village
Computer-affiliated education.

Linguistic acquisition.

Visual arts coaching.

Guidance in tutorials.

Technical and vocational proficiencies.

Enhancement of professional and managerial expertise.

Training for children's skills.

Counseling on professional resources.

Production of content.

Guidance and instruction.

Independent contracting and affiliation.
to set up a venture in the DKV you need:
Freelance Permit.

Commerce license.
Interested in corporate enrollment support in Dubai Knowledge Village?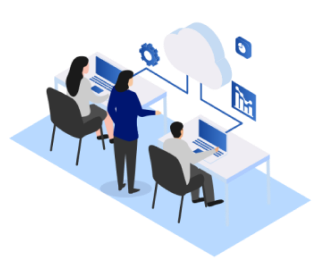 How to initiate a firm in DKV ?
In order to enroll a firm in DKV, a valid clearance is a prerequisite. Acquiring clearance involves adhering to the routine outlined by the law enforcement, which entails submitting a complete and valid set of documents, along with the requisite fee. The stages for acquiring the clearance and successfully enrolling a firm are delineated below.
Initiating organization in the DKV free zone
Finalize the petition and pursue preliminary endorsement.

Dispatch compulsory records for concern institution.

Execute affirmation missive, revert it, and fulfill payment.

Affix signature on the MAA.

Conclude deposition of authorized assets stock.

Formalize tenancy covenant and staff surety arrangement by signing.
Records imperatived for organizing organization in DKV
Application for admission of the company.

Information about the founder(s).

Genuine MAA.

Verdict of the BD.

Duplicate of pass and exemplar endorsement of the executive and director(s). Evidence of authorized equity.

Organization and clearance fee. Certificate of registration for GSO.

Testimonial of empowerment for GSO.
Why set up a business in the DKV free zone?
Initiating a business in Dubai has proven to be an attractive opportunity for entrepreneurs on a global scale, due to this, a rising number of businesspeople are considering launching an enterprise. While the majority within the United Arab Emirates concentrate on trade and production, DKV adopts a wholly unique method of establishing a business, setting it apart as an unparalleled zone. Consequently, this has provided substantial backing to the financial system of the UAE.
Among the pros of this locale is the price of recording a company in DFZ. Other advantages it offers are:
Easy registration
Registering an enterprise in Dubai Knowledge Village can be a simple and easy process. Fees at DKV are also low compared to most other.
Founders
Commercial Companies Law has set certain criteria to determine the number of founders when forming a business. However, there is no limit on the number of founders in DKV.
Infrastructural advantages
DKV is divided into a three-phase module with world-class facilities and infrastructure. It is well connected with roads and metro which are easily accessible.
Fewer charter formalities
2 sorts of clearance essential to erect a firm in DKV:: commercial and service.
Liberty of conducting business and agreeable legislature stances encourage backers and industrialists to arrange firms in DFZ.
If you intend to conduct business activities in UAE, you may require expert support, especially prior consultation on company registration in Dubai Knowledge Village.
You can contact YB Case staff by filling out the form below.